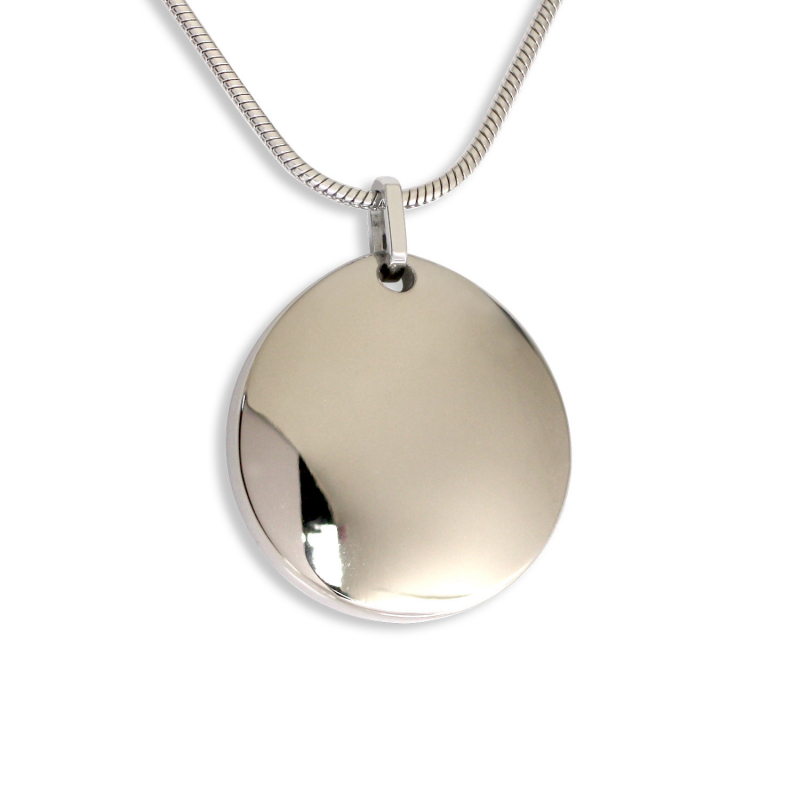  
Lux Pendant (Ti)
Our Lux pendant is made from polished Titanium which gives it a reflective shiny look.
The dimensions of this shiny polished Titanium Pendant is about 1 inch wide by about 1.1 inches tall.
The pendant is so sleek and shiny that looking into it is almost like a mirror.
Very light weight as it is cast from Titanium and will definitely attract a lot of attention.
Width: 25.89mm /1.02inch
Height: 28.02mm /1.10inch
Thickness: 6.39mm /0.25inch
Weight: 14.5g /0.57oz