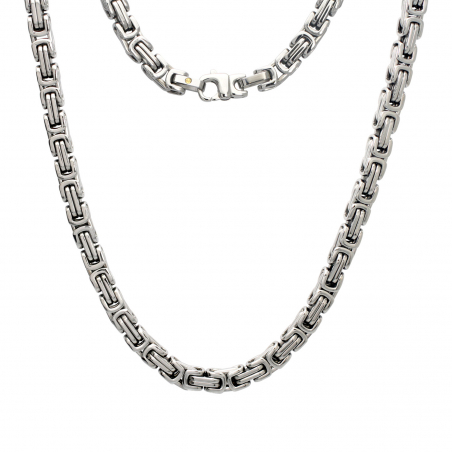  
Double Link Chain (SS)
Ride with confidence.
Hefty, polished stainless steel, double link chain with lobster claw clasp offers you freedom of movement. Just the way you like it.?
Embedded with Shuzi Nano Vibrational Technology (NVT) to promote wellness on your journey.
Product Information?
Materials: Stainless steel.
Total Length:
24'': 600mm /23.64inch
26": 620mm/24.43inch
?
Width: 8.24mm /0.32inch
Thickness: 8.23mm /0.32inch
Weight:
24": 152g /5.99oz
26": 168.2g/6.63oz
SHNE001-24\\\\\\\\\\\\\\\"