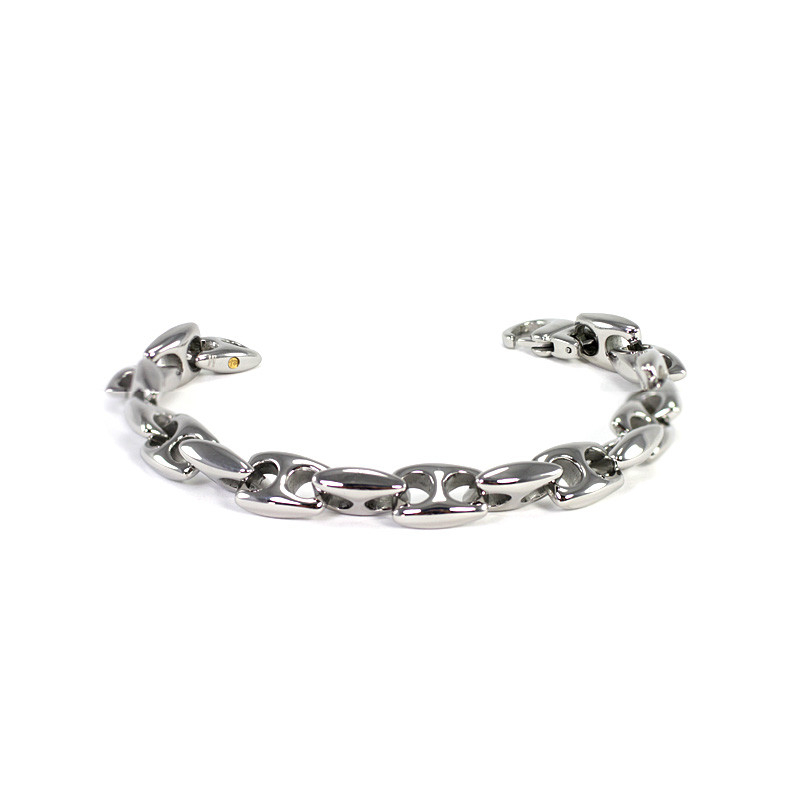  
Barlow Bracelet (SS)
Riding faster than everyone else only guarantees you'll ride alone.
Whatever your pleasure, our polished stainless steel chain and lobster claw clasp Bikers Bracelet offers you freedom of movement. Pairs well with our Bikers Necklace for a good, long ride.
Embedded with Shuzi Nano Vibrational Technology (NVT) to promote wellness on your journey.
Product Information
Materials: Stainless steel.
Small
Total Length: 200mm /7.88inch
Width: 10.32mm /0.41inch
Thickness: 10.32mm /0.41inch
Weight: 45.9g /1.81oz
Individual Link Length: 14.33mm /0.56inch
Medium
Total Length: 220mm /8.67inch
Width: 10.32mm /0.41inch
Thickness: 10.32mm /0.41inch
Weight: 48.09g /1.89oz
Individual Link Length: 14.33mm /0.56inch
Large
Total Length: 240mm /9.46inch
Width: 10.32mm /0.41inch
Thickness: 10.32mm /0.41inch
Weight: 52.72g /2.08oz
Individual Link Length: 14.33mm /0.56inch