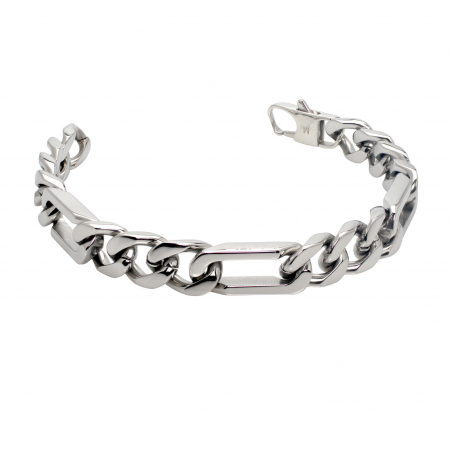  
Chain Link Bracelet (SS)
Sometimes, less is more.
Hard stainless steel, chain link styling with a snap-in closure is the lightest of all our bracelets -- a minimalist piece for a quick ride away from everything.?
Embedded with Shuzi Nano Vibrational Technology (NVT) to promote wellness on your journey.
Product Information:
Materials: Stainless steel.
?
Total Length:
Small: 196mm /7.72inch
Medium: 211mm /8.31inch
Large: 245mm /9.65inch
?
Width:
Small: 10.95mm /0.43inch
Medium: 10.95mm /0.43inch
Large: 10.95mm /0.43inch
?
Thickness:
Small: 5.87mm /0.23inch
Medium:?5.87mm /0.23inch
Large:?5.87mm /0.23inch
Weight:
Small: 48.97g /1.93oz
Medium:?54.87g /2.16oz
Large:?60.09g /2.37oz