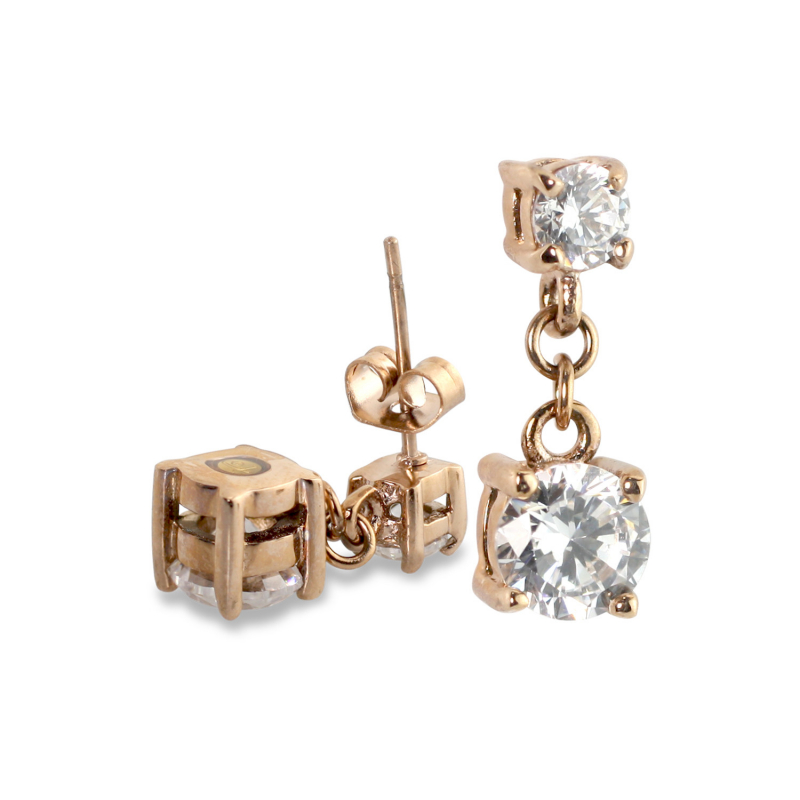  
2 CZ Rose Gold Earrings (SS)
This delicate earring has a simple CZ stud with a drop CZ giving this earring a very elegant and sophisticated look.
This is for one pair of our classic designed Shuzi earrings that can be worn for all occasions.
Each earring is on a hinge. Note: The Shuzi NVT chip is on one of the earrings.
Horizontal Diameter: 6.06mm /0.24inch
Vertical Diameter: 18.28mm /0.72inch
Thickness: 6.24mm /0.25inch
Weight: 2.96mm /0.12inch