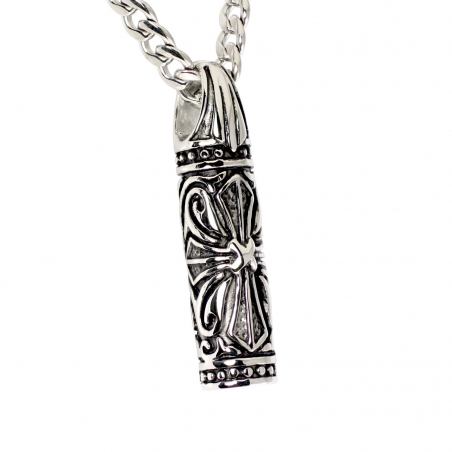  
Totem Pendant (SS)
Whatever it is, it's better in the wind.
Hard stainless steel with an etched blades motif -- our Totem Pendant hangs freely from a 22" durable stainless steel chain with a secure lobster claw clasp for riding into the breeze.?
Embedded with Shuzi Nano Vibrational Technology (NVT) to promote wellness on your journey.
Product Information
Materials: Stainless steel.
Width: 9.49mm /0.37inch
Height: 39.21mm /1.54inch
Thickness: 9.49mm /0.37inch
Weight: 30g /1.18oz